Monza's Circuit & Grandprix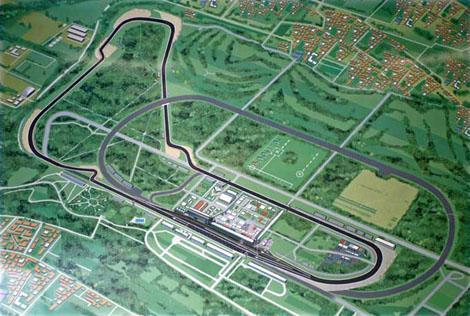 Built in 110 days in 1922, Monza's National Circuit was realized to celebrate the 25th anniversary of Milan's Automobile Club Association. Designed as a testing track for small competitions, it was subsequently selected as the venue for the most important national car race, the Italian Grand Prix.

Since then, Monza's circuit has become famous as the oldest and most exciting circuit in the world. The circuit, which is now very different than it was in the 20s, is situated inside the Park of Monza's Royal Villa, which is the ideal setting to host it since it is provided with large spaces which are suitable to host both track and stands and to organize related sporting events.

Over the course of the years, the circuit, which was originally designed as a 10-km-long track, has undergone huge renovation works, and so have done the surrounding services and facilities. Over the last decade, it has been provided with state-of-the-art technologies and modern equipments. Such interventions contributed to turn Monza's Circuit into the fastest track in the world. Among the latest records, not to be missed are the ones scored by Schumacher in 2003, who concluded the competition with an average of 247,585 km/hr, and by his colleague Rubens Barrichello in 2004, who scored the record of one lap in 1'21''046, with an average speed of 257,320 km/hr.

From the 20s up to present days, the most famous Italian car and motorcycle champions have performed in Monza's Circuit. Formula 1 competitions, which are the most appreciated races for both Italian and foreign spectators, have always awarded the most famous Ferrari's pilots and teams.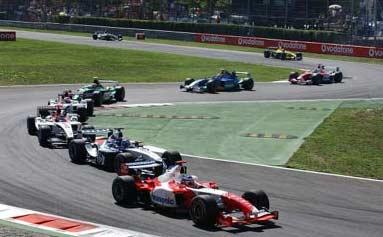 Nowadays, the circuit hosts a remarkably wide array of sporting events, such as Formula 1 Grand Prix, which takes place on the second Sunday of September, the Italian stage of the Superbike World Championship, which is held on the second Sunday of May, Tourism World Championship (WTCC) and Monza Rally Show.

Not to be missed are further sporting festivals and events which are arraged in order to raise funds, important occasions to enjoy Monza's National Circuit and the green spaces of Monza's Park of the Royal Villa.

For further information:

Monza's National Circuit
Via Vedano, 5 – Park of the Royal Villa, Monza
20052 Monza
Tel: 39 039 24821
Fax: 39 039 320324
infoautodromo@monzanet.it
www.monzanet.it