Brianza Lakes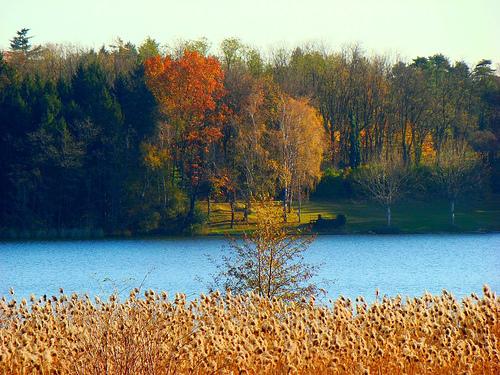 Brianza, a fascinating natural region of Lombardy, stretches from west to east between the valleys of the rivers Seveso and Adda and extends from the southern plain of Monza to the morainic hills overlooking the two arms of Lake Como situated north.

The name Brianza comes from the Celtic word brig meaning high ground, since its territory is rich in hilly landscapes which perfectly suit the needs of those looking for relaxing holidays. This green oasis is punctuated with plenty of charming lakes.

Lake Montorfano
This enchanting lake surrounded by a lush vegetation is one of the cleanest in Lombardy and is the ideal place to enjoy utmost relax or go for long walks along the surrounding footpath.
The lake hosts different species of fish: catfish, rudd, tench, bleak, European perch, largemouth bass, pumpkinseed, pike, eel and goby. Sports fishing is allowed prior to written authorization.
Those interested in spending their holidays near the lake can stay at Lido of Montorfano, which is the only place which gives tourists the possibility to bathe in the lake during summer. In front of the Lido is a beautiful meadow where it is possible to suntan, while behind it the wood welcomes those who just only want to move into the shade. The lido is equipped with a well-stocked bar which offers guests a remarkably wide array of services and facilities.
Golf lovers can take advantage of the 18-hole golf course of Villa D'Este Golf Club. The club is wholly encircled by the natural reserve of Lake Montorfano and is known all over the world for its charming landscapes and breathtaking sceneries.
Those interested in history should visit the remains of the Castle of Montorfano, situated on the top of Mount Orfano. As far as climate is concerned, Brianza is warm during summer but very cold in winter, when harsh temperatures contribute to the freezing of the lake's surface.
Lake Montorfano was also famous as a peat-bog; riding their horses or bikes, tourists can still admire the trenches which were once used to dig peat out of the ground.

Lake Alserio
Its name probably derives from the Celtic word ser meaning water. The eastern lakeside is part of the Regional Reserve Eastern Lakeside of Lake Alserio. The natural reserve includes the plain crossed by the river Lambro and the hilly landscape of Monguzzo. This charming area makes the ideal base for undertaking wonderful excursions across lush European hornbeams and ash trees. The lake hosts different species of animals, such as Lataste's Frogs and Pond Turtles.
This lake is the ideal destination to take part in the educational excursions arranged by Ente Parco starting from March, which include the visit of the educational laboratory of Castel del Lago, an interesting trail across Buerga Wood and an exciting boat excursion.

Lake Pusiano
Lake Pusiano, situated in the territory stretching around Bovisio, is another beautiful lake in Brianza. It is the ideal destination for those interested in discovering the history of the city of Milan and of the surrounding area. Here is the native house of the poet G.Parini, which hosts original furniture dating back to the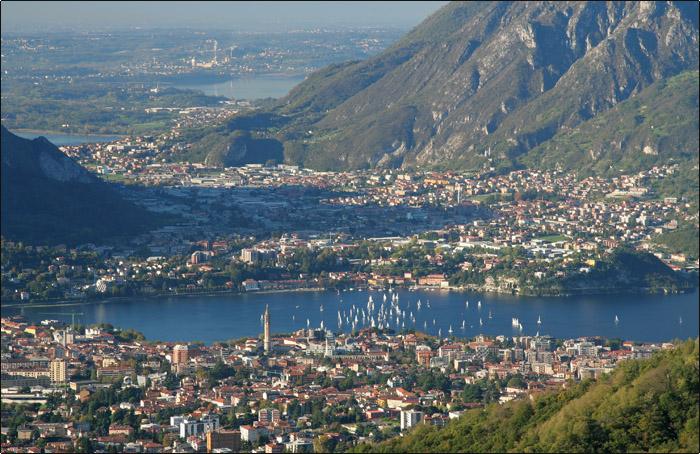 eighteenth century. In 1820 the first steamship in Europe was launched in this lake. Not to be missed are the environmental beauties of the surrounding area, which is crowned by the Alps and Mount Resegone.
This glacial lake is situated near the charming city of Erba and is part of the Natural Park of Lambro Valley. It is a relaxing area which gives tourists the possibility to spend peaceful weekends in close contact with nature. Furthermore, the municipality of Bosisio Parini offers the possibility to sail along the lake by means of Vago Eupilii Boat. During the one-hour-long excursion it is possible to admire the Isle of the Cypresses and the mouth of the river Lambrone.

Lake Annone
Lake Annone, also known as Lake Oggiono, is situated east in the Brianza region. It is the largest lake of Brianza and is divided into two basins by the peninsula of Isella. It is highly appreciated by the lovers of sports fishing. Many hotels host fishermen who are interested in the different species of fish the lake hosts: common carp, pike, black bass, European perch and tench.
Comfortable guesthouses and campsites often accommodate runners, who usually flock here to train across the hilly landscapes of the region.
Lake Annone is fed by several streams which flow across the nearby mountains and by some natural springs. A direction by Region Lombardy allows only motor-free boats to sail up the lake.

Further interesting lakes are Lake Garlate, which marks the watershed among Brianza, Val San Martino and Lecco, Lake Olginate, which is situated along the course of the river Adda in the province of Lecco, Lake Sartirana and Lake Segrino, which has repeatedly been celebrated by painters and poets for its compelling emerald-green waters.