REQUEST A QUOTATION
Vacations in Milano Marittima: book your vacation by the sea
The wide range of proposals for vacations in Milano Marittima makes this one of the most popular resorts for young people and families. Boredom is banned here and the choice of entertainment is truly varied in both the beach as in the streets of the town centre.
While families will find services tailored for their children, young people can have fun in the trendy clubs of Milano Marittima and take part in the famous sunset drinks with music and dancing. The trendy resort on the Riviera offers also the opportunity to practice sports on the beach, in the water and in the pine forest as well as in the Po Delta Regional Park. And there is even a 27 hole golf course at the Adriatic a Gold Club.
HOTEL FOR HOLIDAYS IN MILANO MARITTIMA
Order by:
Show on the map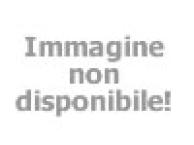 Prices: n.d.
Hotel Byron
XI Traversa, 22 - Milano Marittima
The Byron Hotel rises in the splendid town of Milano Marittima in an excellent seaside position. This comfortable three-star superior hotel is ideal for families who do not even need to cross the...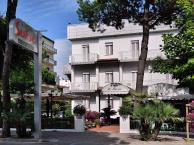 Prices: n.d.
Hotel Suisse
Viale 2 giugno, 132 - IV traversa a mare - Milano Marittima
Suisse Hotel is located on the Rivera Romagnola in Milano Marittima, just 50 meters from the beach. The location is therefore perfect to enjoy beautiful seaside vacations with your family. The...