REQUEST A QUOTATION
Hotels for families in Milano Marittima at reasonable rates
Despite the fact that Milano Marittima is renowned as a refined tourist resort favoured by celebrities, it also offers services and a number of opportunities also for families that wish to spend their summer vacations on the Riviera Romagnola. The hotels for families in Milano Marittima offer a range of special rates with free or discounted accommodation for children and all the benefits of the all inclusive formula. As well as entertainment in the hotel and on the beach, guests can access the fully equipped bathing establishments with which the hotels have special arrangements. But that's not all: Milano Marittima is just a few kilometres away from Mirabilandia, the largest amusement park in Italy with games and attractions for all. Also, if you purchase the tickets at the reception desks of the hotels for families in Milano Marittima, you can save money and jump the queue.
HOTEL FOR FAMILIES IN MILANO MARITTIMA
Order by:
Show on the map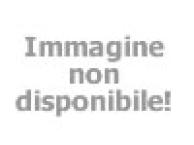 Prices: n.d.
Hotel Byron
XI Traversa, 22 - Milano Marittima
The Byron Hotel rises in the splendid town of Milano Marittima in an excellent seaside position. This comfortable three-star superior hotel is ideal for families who do not even need to cross the...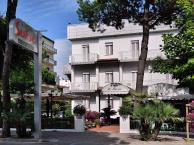 Prices: n.d.
Hotel Suisse
Viale 2 giugno, 132 - IV traversa a mare - Milano Marittima
Suisse Hotel is located on the Rivera Romagnola in Milano Marittima, just 50 meters from the beach. The location is therefore perfect to enjoy beautiful seaside vacations with your family. The...