REQUEST A QUOTATION
Weekend in Cervia: fun and relaxation for a brief vacation
Cervia is the ideal place to spend an original and fun weekend in the company of friends. Well equipped beaches, exclusive clubs and a lively night life attract flocks of young people wishing to spend a weekend of pure fun in Cervia.
Cervia represents also a valid alternative for couples and families who decide to take a break though they haven't much time.
Hotels for weekends in Cervia are able to fully respond to the needs of both these categories of tourists and offer discounted solutions which include accommodation, breakfast, beach services, entertainment, parking and lots more.
HOTEL FOR WEEKEND IN CERVIA
Order by:
Show on the map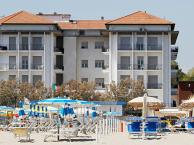 Prices: n.d.
Hotel Lungomare
Lungomare Gabriele D'annunzio, 26 - Cervia
Hotel Lungomare is located in Cervia in a convenient location near the port, the centre and the sea. The Magnani family, who look after it with love, passion and energy, has managed this 3-star...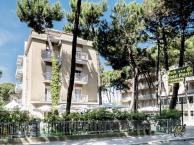 Prices: n.d.
Park Hotel Pineta
Viale Italia, 360 - Cervia
The park hotel pineta, equipped with a wide own garden, is a modern hotel bathed in the beatiful pine-wood of cervia that is just a few meters away from the sea.the hotel has all the conveniences...