REQUEST A QUOTATION
The best offers foe a vacation in Cervia: a summer off un and relaxation
Situated in the heart of the wonderful Adriatic Coast, Cervia, the ancient salt city, is revealed in all its splendour and warmly welcomes visitors from all over Italy offering them the opportunity to spend a most pleasant vacation in this enchanting territory full of natural beauties, tradition and culture.
The hotels for vacations in Cervia offer excellent services which are able to respond to any requirement. There are hotels for all tastes: hotels with private parking for those who travel by car, comfortable hotels with ample relaxation space and shady garden, modern service flats provided with cutting edge technology and cosy pensions where you still find an authentic atmosphere.
Hotels for vacations in Cervia are the ideal starting point for exciting excursions and cultural tours to explore the surroundings are located at a short distance from the main tourist attractions of the region as well as fantastic amusement parks and nature reserves of incalculable value.
HOTEL FOR HOLIDAYS IN CERVIA
Order by:
Show on the map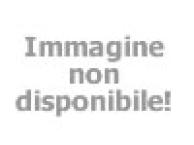 Prices: Min. € 55 - Max € 110
Hotel Donatella
Via Mezzanotte, 7 - Pinarella
Situated a short distance from the sea and surrounded by a lush pinewood forest, our accommodation facility has welcomed guests for over 40 years. Our fully renovated hotel offers guests all the...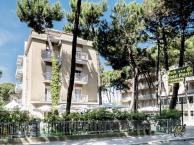 Prices: n.d.
Park Hotel Pineta
Viale Italia, 360 - Cervia
The park hotel pineta, equipped with a wide own garden, is a modern hotel bathed in the beatiful pine-wood of cervia that is just a few meters away from the sea.the hotel has all the conveniences...