Hotels for disabled beings
REQUEST A QUOTATION
In the hotels for people with disabilities in San Marino accessibility is a priority
For a pleasant vacation accessible to all, the hotels for people with disabilities in Marino provides services, equipment and fittings suited for people with mobility impairments. The halls are spacious and accessible to wheel chairs and the rooms respond to modern accessibility standards.
As well as the interiors and exteriors that are free of architectural barriers, the rooms reserved for guests with disabilities are even more easily accessible and they can use the handy car parks.
HOTELS FOR DISABLED BEINGS IN SAN MARINO
Order by:
Show on the map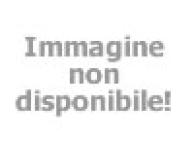 Prices: n.d.
Hotel Il Monte
Via 4 Giugno, 2 - Serravalle
Il Monte Hotel is located in a strategic position, near the historic centre and the border with Italy. It is the unique hotel in the surroundings of the Centro Olimipico Multieventi (Multi-Events...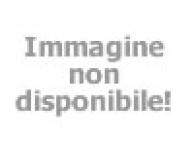 Prices: n.d.
Palace Hotel
Via Cinque Febbraio - Serravalle
Best Western Palace Hotel is the ideal accommodation facility for those interested in enjoying utmost comfort and hospitality while taking advantage of fine and comfortable spaces. Best Western...