Hotel with air conditioning
REQUEST A QUOTATION
The hotels with air conditioning in San Marino: the pleasure of a cool room
Don't miss the opportunity of spending a pleasant and cool vacation in San Marino. The hotels with air conditioning in fact offer ideal temperature in the rooms in summer and winter.
You can spend a truly low cost vacation that includes full board and all modern amenities in one of the friendly hotels in the Republic of San Marino. As well as available air conditioning, you will also find an array of top level services.
HOTEL WITH AIR CONDITIONING IN SAN MARINO
Order by:
Show on the map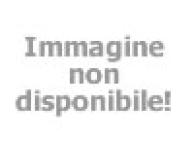 Prices: n.d.
Hotel Il Monte
Via 4 Giugno, 2 - Serravalle
Il Monte Hotel is located in a strategic position, near the historic centre and the border with Italy. It is the unique hotel in the surroundings of the Centro Olimipico Multieventi (Multi-Events...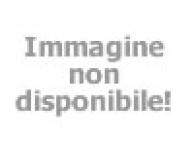 Prices: n.d.
Palace Hotel
Via Cinque Febbraio - Serravalle
Best Western Palace Hotel is the ideal accommodation facility for those interested in enjoying utmost comfort and hospitality while taking advantage of fine and comfortable spaces. Best Western...