REQUEST A QUOTATION
Vacations in Misano Adriatico: find all the accommodation solutions
In Misano Adriatico is easy to organize low cost vacations in any period of the year. You can, for example, take advantage of the promotions offered with online booking or good value all inclusive packages. Misano Adriatico is a quiet resort, ideal for families but also for young people who wish to experience the night life. A broad pedestrian avenue takes you directly and safely to the beach and to the town centre.
Misano is also only a few kilometres away from the theme parks in Cattolica, Riccione and Rimini and also the most famous discos of the Riviera. This locality is also popular with car and motorcycle racing enthusiasts that flock here in great numbers for the important events held at the Misano World Circuit. During your vacation, remember to visit Porto Verde, the charming, typically Mediterranean Harbour, about a kilometre from Misano Adriatico.
HOTEL FOR HOLIDAYS IN MISANO ADRIATICO
Order by:
Show on the map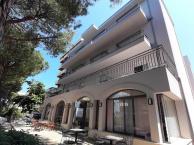 Prices: n.d.
AltaMarea Hotel
Via Guglielmo Marconi, 25 - Misano Adriatico
The summer holiday begins under the sun in Misano Adriatico. In the pedestrian area, close to shops and just a few steps from the sea the 3-star AltaMarea Hotel opens its doors to guests seeking a...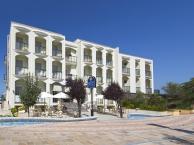 Prices: n.d.
Hotel Sole
Via Litoranea Nord, 6 - Misano Adriatico
Located just across from the beach in Misano Adriatico, Hotel Sole enjoys a favourable position right by the beautiful promenade, without crossing any roads. A unique characteristic that makes it...