Holidays Porretta Terme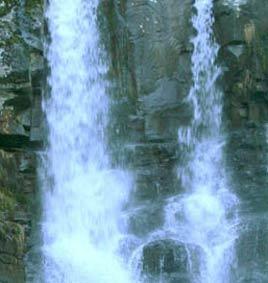 Porretta Terme is a wellbeing oasis situated just in the heart of the Tuscan-Emilian Apennines. Its history, traditions and millenary thermal culture make Porretta a privileged holiday destination for the lovers of nature.

It makes the ideal base for exploring rough paths snaking amidst lakes, mountains and woods, going for long walks across small and charming villages and taking part in outstanding natural excursions which give guests the possibility to discover peculiar environmental features while experiencing a closer contact with nature.

During the French Revolution, Porretta became part of the Napoleonic Empire, thus escaping the domination of the Rannuzzi family over the surrounding territory. In 1814 it was annexed to the Papal States and in 1859 it became part of the Kingdom of Italy. In the XIX century, the local spa establishments underwent a deep architectural renovation which gave the city a completely different aspect.

The Spas were originally designed to welcome elite tourists and the ruling class only. The Italian Unification contributed to the expansion of the city by promoting the building of new roads, railways and spa establishments, as well as an increased collaboration with the Faculty of Medicine of the University of Bologna. As a result, spas were opened to the general public too.

The tour of the city could start from its old town; the most ancient area includes Via Falcone, Via Ranuzzi, which hosts the famous vault of the Crucifix, and Via Terme. The old town is also home to the Neoclassical Leone-Bovi spa establishments, which were built between the XVIII and the XIX century.

The Neoclassical church of St. Maria Maddalena, which dominates Porretta from
above, was built over the ruins of an ancient fortress between 1600 and 1690 by the architects Giuseppe Antonio Torri and Giuseppe Borelli from Bologna. Porretta is peppered with plenty of other churches and cultural sights, but it is mainly appreciated for the renowned Spa Establishments it hosts.
The beneficial effects carried out by its thermal waters have been known since ancient times, when both body care and the treatment of several affections occurred by means of thermal waters.

Porretta is one of the most famous spa resorts in Italy, since it boasts high-quality waters featuring different chemical compositions: it gathers different springs of both sulphur waters and waters containing sodium choloride, bromide and iodide, which are the most famous ones in the whole Emilia-Romagna.

Waters contining sodium chloride, bromide and iodide which flow from Leone, Donzelle, Marte and Bove Springs come from both the sea and the Apennines and are rich in calcium, sulphates and magnesium, the ideal elements to carry out anti-inflammatory and antiseptic treatments. Sulphur waters flowing from Puzzola, Galleria della Madonna and Porretta Nuova Springs feature a high concentration of sulphur, which is very useful in the treatment of several affections involving the respiratory tract.
TRAVEL GUIDES EMILIA-ROMAGNA