REQUEST A QUOTATION
3-star sup. hotels Rimini and 3-star sup. guesthouses Rimini
Are you looking for a hotel Rimini? Select one of the hotels Rimini and display detailed information to book a holiday in Rimini. Some hotels also propose advantageous last minute offers Rimini.
HOTEL THREE STAR SUPERIOR IN RIMINI
Order by:
Show on the map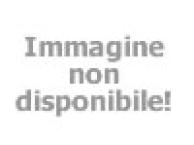 Prices: Min. € 25 - Max € 89
ACTIVE OFFERS
1
Oxygen Lifestyle Hotel
Viale Porto Palos, 40 - Viserbella
Treat yourself to an experiential holiday in one of the most beautiful places of the Romagna: Rimini. Oxygen Hotel bears the flag of Romagna without neglecting style. Since we are a style hotel,...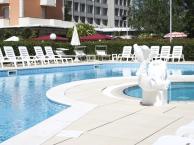 Prices: n.d.
Park Hotel Serena
Via Canuti, 1 - Viserbella
The Park Hotel Serena is located in a perfect position, just 50 meters far from the beach, in Viserbella di Rimini. You can reach the city centre, the fair and the theme parks in a few minutes....